One Day and Follow-on Schools
ONE DAY GOLF SCHOOLS

Our 1 day schools are suitable for Intermediate and Advanced level golfers.
The main focus of this training is to get you swinging consistently then taking your range swing onto the golf course.
We spend 2 hours using trackman and videos to fully understand and develop your game before heading onto the course. As most golfers hit the ball well on the range then struggle on the course we will look at your technique, mental game and playing tactics to help you get the most out of every round.
This is a perfect follow-on from our popular 2 & 3 day golf schools giving you the opportunity to check and manage your swing changes and apply them on the golf course.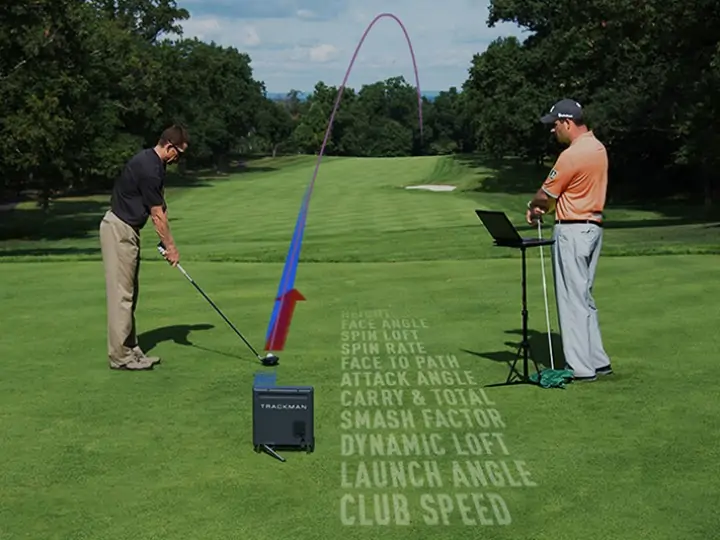 Trackman 4
Trackman 4, the most advanced data capturing system, is used to help students understand the fundamentals of ball flight and get instant feedback from data. This allowing us to make significant changes that are easily understood and can be grooved to perfect the new skills.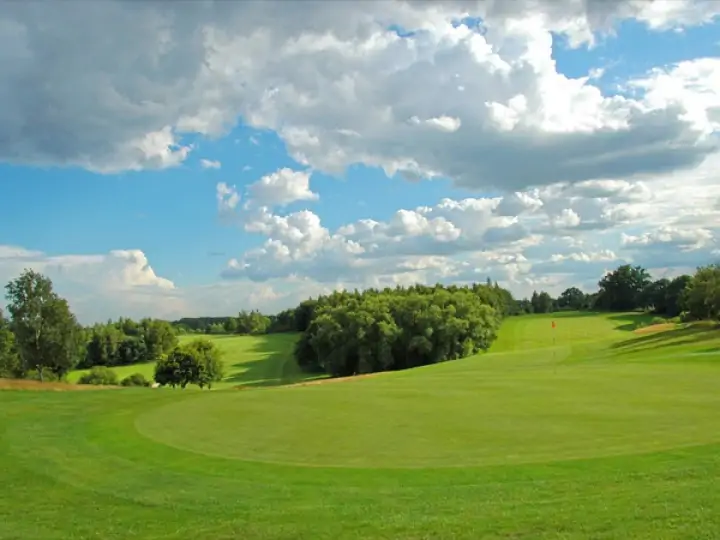 Golf Courses
Perfect your short game at the Chipping and Pitching Green, Bunker and Pitching area, Outdoor putting green and Indoor Putting Centre.
What to Expect

Suitable for golfers with a handicap or close to getting one.

1 to 1 coaching with our James Andrews Golf School Professionals

2 Hours Trackman work to understand and develop your technique

2 Hour playing lesson to monitor, manage and enhance your techniques, mental approch and dession making on the course.

In-depth understanding of your game and how you can improve.

Work with a professional who puts you first so you can acheive your goals.

We can cover any aspects of the game from the mental side of golf to driving, chipping and putting to dession making and club choice, giving you the confidence to play your best golf on and off the course!

Fantastic practice facilities - as you would expect, we have one of the best facilities in East Anglia with 2 indoor/outdoor golf studios, an indoor putting green, covered and grass driving range, outdoor putting and chipping greens and two 18 hole championship golf courses onsite.
Booking
1 Day Course £249
14.30 - 16.30 Trackman
16.30 - 18.30 Playing Lesson
Cant see what you're looking for?
Contact us
HOTEL
Shared Room (2 people) with B&B
Weekdays:
£

60.00/night/person
Weekends:
£

80.00/night/person
For more information or if you have any questions please call (+44) 7956 011033
Testimonials
Excellent two days tuition
"
I attended the two day advanced course run by Mark. From out initial discussion on which elements of my golf I was looking to improve,through to the final holes of golf played with Mark were great fun. My weaknesses were identified and enjoyable practice routines... Read More
Excellent, excellent, excellent
"
Always wanted to play golf but just couldn't sort my swing out, had a weekend away and enjoyed 2 lessons and they were amazing, the coaches are super friendly and know what they are doing, they can teach any level of golfing experience and help... Read More
Great Tuition, Great location, Great company............just great!
"
Attended the 3-day intermediate course and Mark was our coach. I have to say that, given how much we spend on golf in general, we don't spend enough on expert tuition. This course was fantastic. Mark has the patience of a saint and provides advice... Read More